Affinity & Sub Regional Tables
Empowering Growth and Collaboration:
The Outreach and Engagement Hub Structure is a pivotal force behind the CERF LA HRTC program, encompassing 90 SPA-Based Micrograntees, 12 Affinity Hub Leads, and 8 Table Partner Leads.
The Hub Structure aims to engage and connect with disinvested communities by spearheading an outreach initiative to gather their feedback, analyze their needs, and co-create strategies for economic development.
View Now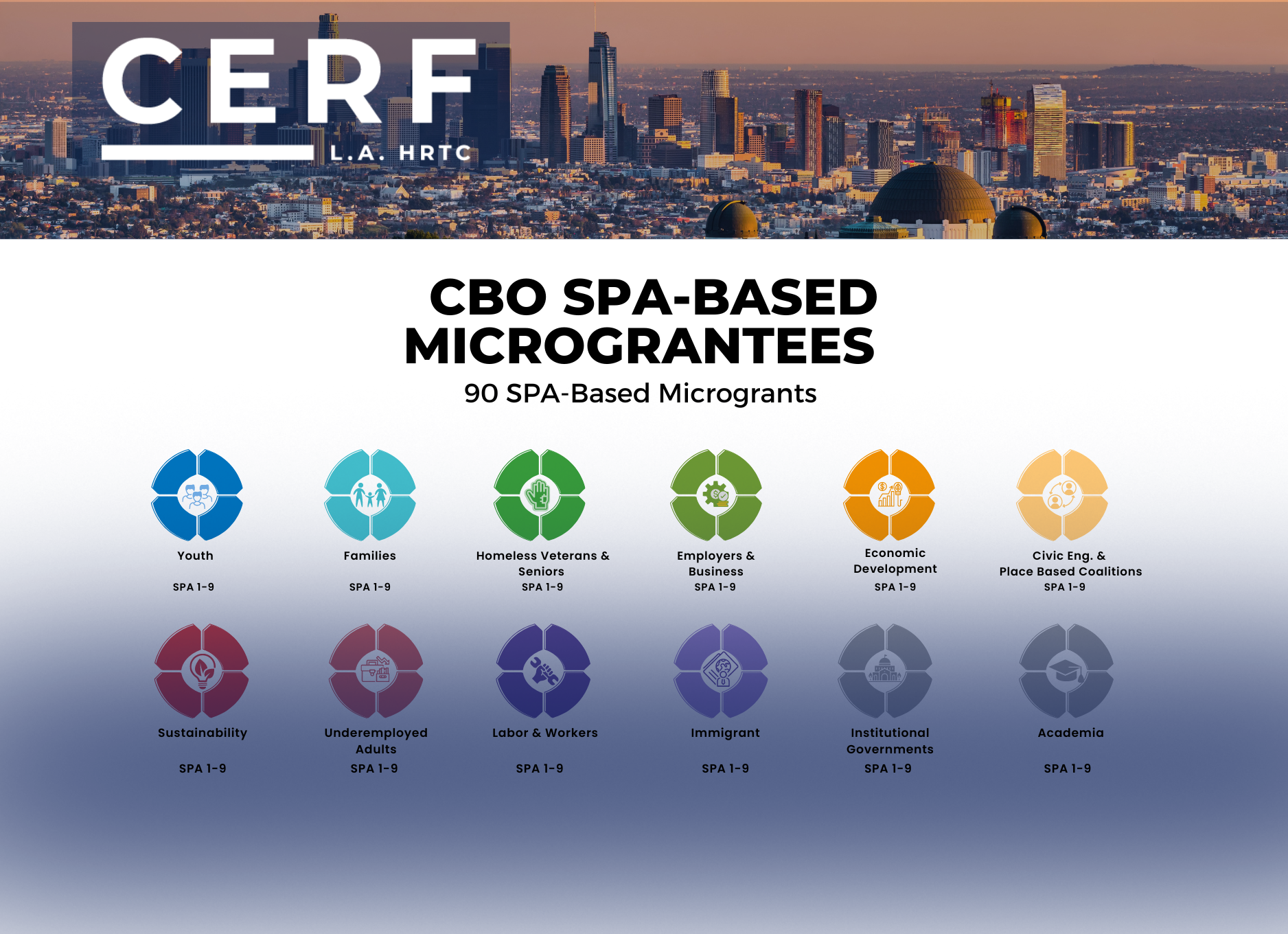 SPA-Based Micrograntees
Ninety SPA-Based Micrograntees are funded to represent specific thematic areas within each Service Planning Area (SPA). Their duties include gathering community input and data, analyzing information, advising on key needs, co-creating economic development strategies, and summarizing concepts for the CERF planning process. They also hold monthly meetings and provide public updates to ensure inclusivity and accessibility throughout the regional economic development roadmap planning process.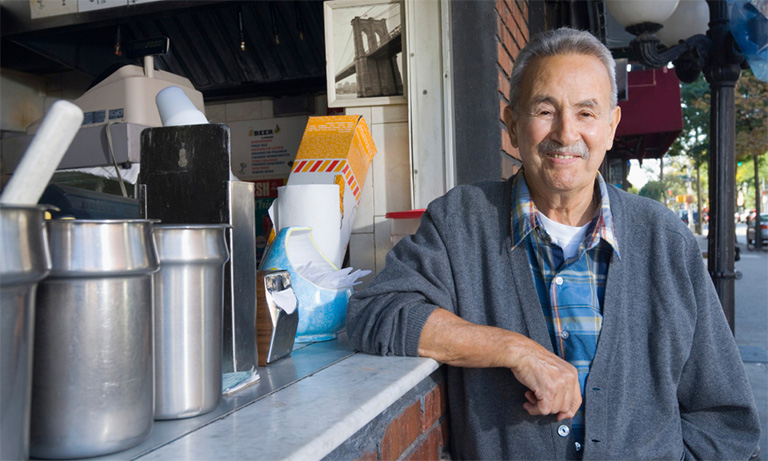 Affinity Hub Leads
Twelve Affinity Hub Leads are funded to enhance representation for underrepresented subgroups among stakeholders. They convene and facilitate discussions, respond to data analysis, share insights with other tables, provide resources for community participation, gather feedback, and facilitate communication between stakeholders and the Steering Committee. Their role empowers underrepresented groups and ensures their influential voice in the decision-making process. Affinity Hub Leads hold dual roles, operating within the Steering Committee while fulfilling their responsibilities in enhancing representation and facilitating community engagement.
Table Partner Leads
Eight Table Partner Leads are funded to bridge the gap between stakeholders and decision-makers, promoting effective communication and understanding. By bringing together diverse perspectives, they create a more holistic and well-rounded approach to economic planning, ensuring that no voice goes unheard and no community is left behind. Through their efforts, the economic development roadmap becomes a shared endeavor, one that reflects the true needs and aspirations of all members of the community.
Outreach and Engagement Funding Structure
Funding will be made available to the Affinity and Subregional Tables to undertake the outreach and engagement responsibilities outlined in the CERF LA HRTC proposal. The accompanying graphic displays the funding options that our HRTC Partners will have an opportunity to access.
View Now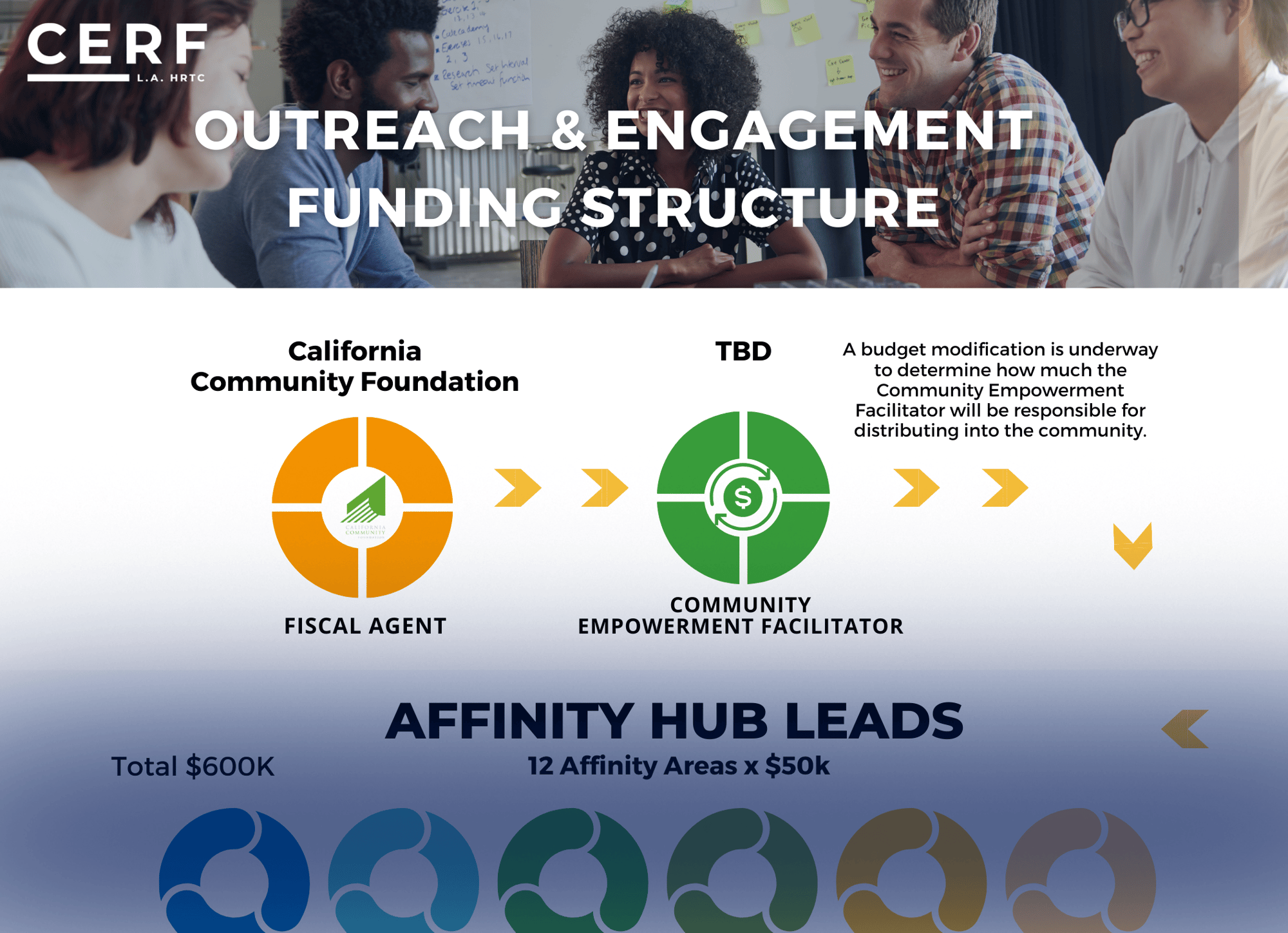 Funding Opportunites
Coming soon!